Register to Distribute
Thank you for reaching out to POD! Please complete this form to gain access to our full price list and support services.
Sales tax exemption
If you would like to be exempt from sales tax please provide us with a current copy of your local sales and use tax exemption certificate issued by your state so that we can code your account as tax exempt. (NOTE: This is not your 501(c)3 IRS letter of determination). You can upload the document in this form or via email at jill@pointsofdistribution.org. Please include your program name and contact information in your email.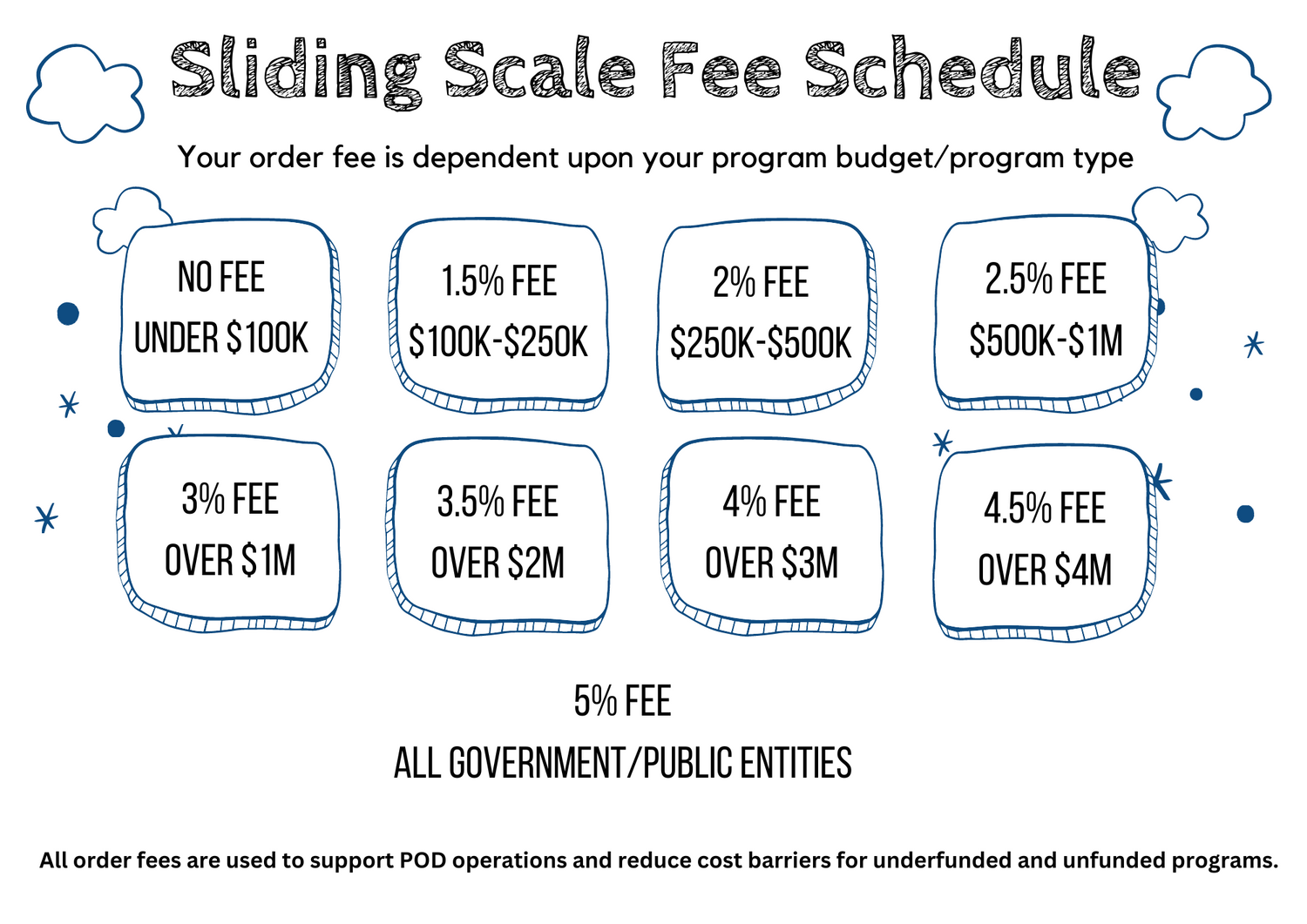 Sliding scale fees
POD makes no profit from the sale of the supplies we offer, however we do add a sliding scale margin (from 0% to 5%) based on the size of your program's budget to offset the cost of shipping and handling.
We chose a sliding scale because we felt it was the most equitable way of defraying costs and supporting the growth of the movement. We're telling you about it because we feel it's our responsibility to be as transparent as possible.